News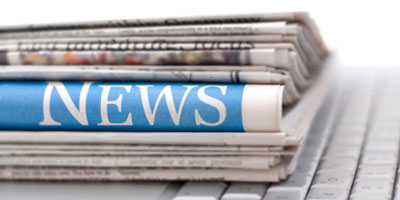 Help us to help you
We are inviting members to participate in a short survey.
If you have attended a ScORSA event in 2020/21 please complete this short evaluation survey
During the pandemic, events have been adapted to include webinars and one-to-one MORR advice sessions.
The survey is being conducted by Research Scotland on behalf of ScORSA as part of our research and evaluation activities this year,
We hope that the survey will help us to better understand the needs of member organisations regarding advice and resources associated with the management of occupational road risk.
---
Becoming a Better Biker
Tuesday 16th March - RoSPA hosted an online event to encourage motorcycle enthusiasts to access further advanced rider training.
We want riders to ride sharper, ride smoother, master their bike and master the road. Watch it back here and for further information.
Video link: Becoming a better biker
P/w: rBiRDJ9f
---
Read the Winter 2021 Newsletter here.
Read the Autumn 2020 Newletter here.
April 2020
ScORSA 'Driving or riding in the gig economy - Handy Guide'
Now available for member download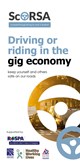 ---
March 2020
The campaign has a simple message:
Prevent accidents, Protect your family, Help the NHS. We want to keep everyone injury free throughout the pandemic and social distancing measures, to ensure the country is easing pressure on our vital frontline health workers.
But, as more accidents happen at home than anywhere else (with 6,000 accidental deaths per year) and with more people spending more time at home now than ever before, we've got a lot of work to do.
There is a new information hub at www.rospa.com/AccidentFree, where everyone who is affected by social distancing measures – whatever their age and circumstances – can find information that is relevant to them.
---
January 2020
Happy New Year to all our members. In 2020 you can:
Join the ScORSA member forum on LinkedIn https://www.linkedin.com/groups/8632726/
Follow us on twitter @RoadRiskSco
Recommend ScORSA to your own network and ask them to join us and benefit from our free advice, resources and networking opportunities