News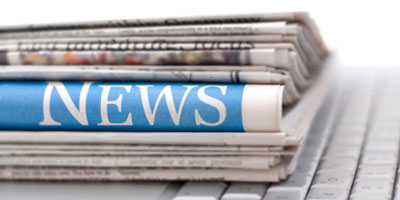 ---
Managing Occupational Road Risk: The World's biggest Occupational Safety Challenge (Webinar)
RoSPA's Occupational Safety Adviser, Dr Karen McDonnell explains why organisations should adopt a proactive risk management approach to reducing the risks connected with 'at work' vehicle use, tackling this issue within the framework which they will already have in place for managing health and safety at work.
Watch the webinar
---
Becoming a Better Biker
Tuesday 16th March - RoSPA hosted an online event to encourage motorcycle enthusiasts to access further advanced rider training.
We want riders to ride sharper, ride smoother, master their bike and master the road. Watch it back here and for further information.
(P/w: rBiRDJ9f)
---
Read the Winter 2021 Newsletter here.
Read the Autumn 2020 Newletter here.
April 2020
ScORSA 'Driving or riding in the gig economy - Handy Guide'
Now available for member download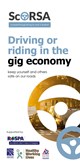 Join the ScORSA member forum on LinkedIn https://www.linkedin.com/groups/8632726/
Follow us on twitter @RoadRiskSco
Recommend ScORSA to your own network and ask them to join us and benefit from our free advice, resources and networking opportunities