News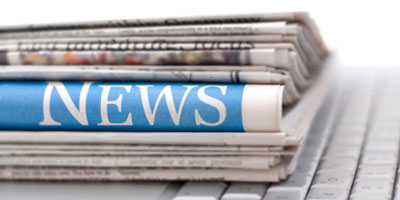 Workshop: Driving for Work - What's the Risk?
A joint ScORSA, RoSPA AEF, Women in Safety & Health event
Thursday 5th March 2020, Jurys Inn, Guild Street, Aberdeen, 9am-3pm.
This free-to-attend event is an opportunity to understand more about Driving for Work and Managing Occupational Road Risk (MORR) and the tools available to assist your organisation in the management of risk.
Complete an application form and return to info@scorsa.org.uk
Happy New Year to all our members.  In 2020 you can:
Follow us on twitter @RoadRiskSco
Recommend ScORSA to your own network and ask them to join us and benefit from our free advice, resources and networking opportunities
As part of our research and evaluation activities, we are inviting you to participate in a survey.
The survey is being conducted by Research Scotland on behalf of ScORSA.   
We hope that the survey will help us to better understand the levels of awareness and the needs of organisations regarding management of occupational road risk. 
The survey is for people who have a role in managing:
company vehicles;
​health and safety at work; or
employees who drive for work purposes (using their own vehicle, or a company vehicle).    
To access the survey, please follow this link: https://www.smartsurvey.co.uk/s/ScORSAnationalsurvey/
To thank you for taking the time to complete the survey, we are offering the opportunity to win a £50 Marks and Spencer voucher.  The winner will be selected at random and will be informed once the survey closes, in February 2020. 
The survey should take about 15 minutes to complete.  Taking part is voluntary and the survey will be conducted anonymously. 
Please feel free to pass the link onto others who may be interested in taking part.   
If you have any questions or would like more information, please contact:  
Nadia Hyder Research Scotland nadia.hyder@researchscotland.org Carolyn Reid Road Safety Officer, RoSPA info@scorsa.org.uk
10th October 2019:
Millions of motorists unaware of no-deal Brexit motor insurance green card requirement
See News Release from ABI and BIBA for further information
9th September 2019:
St Andrew's Seminar 2019 - Full Programme launched
Visit 'Events' for full details and booking form
27 August 2019:
ScORSA St Andrew's Seminar 2019
Perth Racecourse, 5th November 2019, 9.30am - 3.30pm
Booking now open.
Speakers will include representatives from Transport Scotland, HSE, UCL, Police Scotland and RoSPA.
Click here for booking application form
---
31 July 2019
Consultation launched on the draft National Transport Strategy.
During the consultation period further engagement will be carried out across Scotland to help shape the final National Transport Strategy.
You can have your say through the following link #haveyoursay www.transport.gov.scot/NTS2